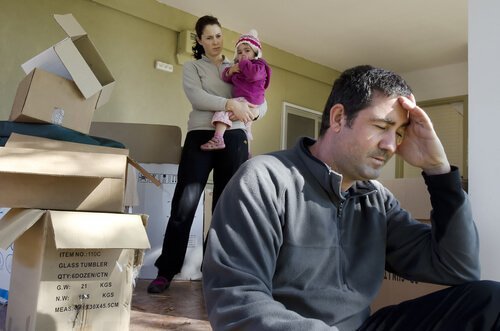 No parent wants to be separated from their child. But after a marriage breaks up or tensions break out between families, sometimes one parent will want to pursue child relocation, making it difficult or even impossible for the other parent to see the son or daughter.
These circumstances are always difficult and unfortunate. And they create a lot of uncertainty for the parent who is about to lose visitation privileges as a result of child relocation plans. Luckily, Rhode Island state law is sympathetic to this situation and allows a parent to challenge the other parent in court.
Since child relocation is such a delicate issue for all involved, and especially for the child, the courts do not make it easy to block plans for child relocation. A parent does not have to have a compelling reason to relocate a child. However, they must be able to prove that child relocation is in the best interest of the child. People are hoping to challenge child relocation typically pursue a legal strategy challenging whether that move is, in fact, good for the child.
What Happens with Child Relocation
Since family dynamics can be so difficult to prove or demonstrate in a courtroom setting, the state courts focus on the following eight factors when considering whether to block plans for child relocation:
The relationship of the child with both parents as well as other family members like siblings or grandparents.
The specific age and needs of the child and how those will be affected by the move. This includes both physical and emotional needs.
The affect the child relocation plans will have on the relationship of the child with the non-resident parent.
The child's preference for which parent he or she wants to live with, taking into account the child's age and intellectual/emotional maturity.
The possibility that child relocation plans are just a way for one parent to punish the other.
The potential of the new location to benefit the child.
The reason that one parent wants to relocate and the other parent wants to challenge that relocation.
The factors that lead both parents to believe that their agenda serves the best interests of the child.
If you want to fight child relocation plans and preserve your relationship with your child, reach out to the Susan T. Perkins Attorney at Law by calling (401) 226-0126.