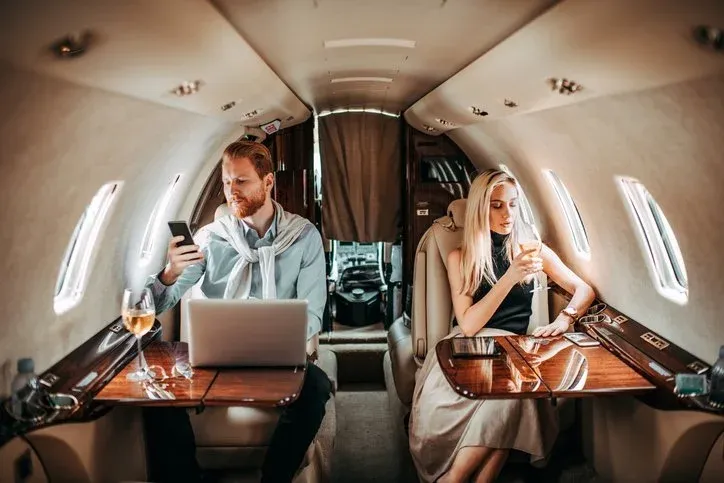 When high-profile couples go through a divorce, much of the public conversation will always turn to their finances and separation of assets. Who gets what? Is it amicable? Was there a prenuptial agreement? These and other questions were immediately the focus of the current media frenzy, the Bezos divorce. After twenty-five years of marriage, the founder of Amazon, Jeff Bezos, and his wife Mackenzie have decided that they no longer wish to be married. According to the Bloomberg Billionaire Index, Jeff Bezos is worth $137 billion. If this divorce proves to be amicable, which many experts believe it will be, Makenzie Bezos will receive half of that number, making her the richest woman in the world. High net worth divorces like this attract a lot of attention because they not only rearrange the global wealth rankings but also offer insight into the dos and don'ts of high net worth divorce cases. But, what have we really learned from watching wealthy celebrities, CEOs, and entrepreneurs separate? Here's a list of tips and advice for those who may be going through a high-net-worth divorce case.
Don't Make Major Decisions Based On Emotions
When high net worth divorces appear, they can be much more emotional than others. Much of this has to do with what's at stake. When there are massive amounts of money, property, or valuable assets, there's more to lose in what some might refer to as a game with winners and losers. Many divorce lawyers will advise against this basis of thinking. It is highly recommended to avoid making major decisions regarding the divorce based purely on emotion. Unfortunately, many high net worth divorces stem from a severe lack of trust or cases of infidelity. This brings on a number of different negative emotions that can spark a reaction that can cause more harm than good. Think about you, your future, and your family's future when making these decisions. Don't make it solely about punishing your ex.
Don't Hide Your Assets
An instinctual reaction that often occurs with high net worth divorces is hiding assets. Normally, the intention is to simply protect yourself if disagreements get out of hand. Many people will end up transferring money or property over to a close friend or co-worker to keep it out of reach. However, despite the understandable knee-jerk reaction to hide assets, it's still considered fraud and it is a very risky move in a divorce. Remember to be as open and honest as possible with your net worth and assets. Anything hidden will inevitably come to the surface. Dealing with the consequences of hiding assets is much worse than being transparent in these cases.
Keep Taxes in Mind
It's important to remember how your taxes will be affected after a divorce. When agreeing to alimony or child support, you must understand how taxes are factored in these situations. For instance, if children are involved, only one of you can claim them as dependents. Or, if for some reason you plan on utilizing some of your 401(k) now to cushion your new financial burdens, be aware that you will have to pay 10% tax penalty if those funds are withdrawn before the retirement age. Tax consequences are often overlooked but are necessary to consider in high net worth divorces.
Don't Try to Rush Things
It's understandable that most people want their divorce to be over as soon as possible. This is especially true in cases of infidelity or high-profile separations. There's nothing more frightening than dragging your messy divorce through the headlines. However, when things move too quickly, mistakes can easily be made. It's important to consider what you want your life to look like in a year from now and in ten years from now. You have to take a lot of small details into consideration in high net worth divorces. Don't just settle on an agreement simply because you don't feel like dealing with the emotional baggage that normally comes along with divorce. Making hasty decisions can end up coming back to haunt you in the long run.
Find the Right Representation for High Net Worth Divorces
The most important thing you can do if you're considering divorce is to contact the right divorce lawyer. Speaking with a divorce lawyer can help you to visualize what your divorce might look like. You want to make sure you're dealing with a team that can provide the best possible outcomes for you and your family. You want representation that has extensive experience in high net-worth divorces and resources that include experts on taxes, property law, and child custody. Hiring the right high-net-worth divorce lawyer can give you the support, guidance, and assistance you need in order to move through the process. Contact a trustworthy divorce lawyer today to learn more about your options.