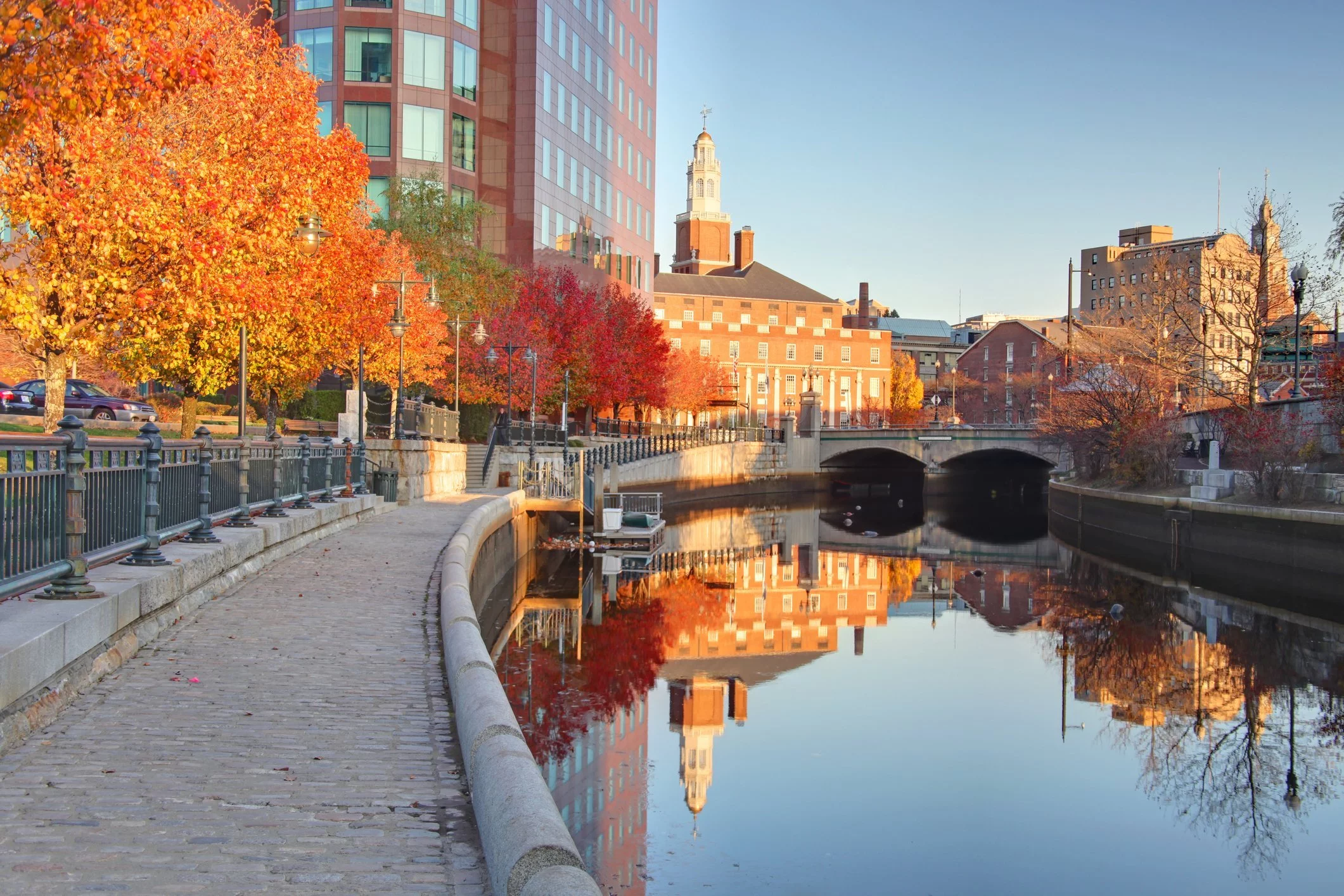 Safety has increasingly become one of the most important factors for city residents. Safe cities promote community involvement and economic growth. Residents who live in towns they consider safe have a higher quality of life. There are a number of variables that go into determining the average safety rating of a city. These include statistics on assaults, robberies, murders, vehicle theft, and burglary. These numbers are collected from FBI crime reports as well as local police departments. Rhode Island has appeared on a variety of top ten lists of safest states in America. Its violent crime and property crime rates are lower than most of the country. But, what about Rhode Island's cities? What are the safest cities in Rhode Island and how do they rank? Below we share a list of the top ten safest cities in Rhode Island.
Top Ten Safest Cities in Rhode Island
1. Glocester
Glocester is ranked at number one for the second year in a row. It is a town in Providence County. In its most recent crime report, it boasts zero counts of murder, robbery, or vehicle theft. There were only a total of 44 crimes reported since the 2015 FBI crime report was released. Glocester is a highly educated, family-oriented community that has become very well-known for being the safest place in Rhode Island.
2.

Scituate
Scituate has remained at the number two spot for the second consecutive year. Scituate has seen a decrease in both violent crime and property crime over the last two years. After watching this downward trend, Scituate officials are expecting the crime rate to continue to drop in 2018. While Scituate isn't known for its strong social scene, there are a lot of scenic areas that residents love.
3.

Portsmouth
Portsmouth has seen such a decrease in crime that it actually jumped from number nine to three in this ranking. Portsmouth has topped a few "best places to live" lists over the last year. Since it's one of the safest cities in Rhode Island and it has great public schools, families love living in this town.
4.

Burrillville
Burrillville has stayed at the number four spot for the second year in a row. Burrillville is a quaint and charming rural town in the northwest corner of Rhode Island. When compared to other cities of the same size and population, it's actually ranked the safest in America for that group.
5.

Jamestown
Jamestown is a suburb of Providence, Rhode Island. There's a significant lack of a transient lifestyle in Jamestown. 84% of the residents own their homes and the majority of them have either a college degree or higher. Because it is consistently on the annual lists of the safest cities in Rhode Island, Jamestown is a highly desirable place to live.
6.

Bristol
Violent crimes such as rape, murder, or assault happen less is Bristol than in most of America. Bristol is well-known for being one of the safest cities in Rhode Island. It has a very strong sense of community and the longest running 4th of July parade in the country.
7.

South Kingstown
South Kingstown is a small seaside community and college town. Residents claim they feel comfortable leaving their doors unlocked or walking alone at night. It has one of the highest costs of living in the country, due to its coastal beauty and youthful vibe. South Kingstown is a regular on the lists of safest cities in Rhode Island.
8.

Barrington
Barrington has moved from 15th to 8th in the overall ranking of safest cities in Rhode Island. It is 79% safer than any town or city in America, with violent crime significantly lower than the national average. Barrington has one of the highest populations of artists in the country. Many people in media flock to Barrington due to its safety ratings and community interaction.
9.

Richmond
Richmond is well-known for being a family oriented town. It's incredibly peaceful and most residents have grown up together. With such a close community of people, it's no wonder that Richmond is one of the safest cities in Rhode Island. Neighbors watch out for one another and praise the town for having a strong sense of security.
10.

Hopkinton
Hopkinton has seen a steady rise in safety ratings for the last decade. Hopkinton was previously ranked number 21 on this list. City officials expect crime to continue to decrease over the next year. Residents of Hopkinton claim to have a very strong police presence, which they believe contributes to their low crime rates.
Despite being one of the safest states in the country, Rhode Island is not completely free of crime. Even with amazing schools, safe neighborhoods, and connected communities, it's impossible to wipe out unlawful acts completely. If you or someone close to you has been accused of a crime or the victim of a crime, it's important to talk to a legal professional. Everyone deserves proper representation when it comes to criminal charges, regardless of what they are.