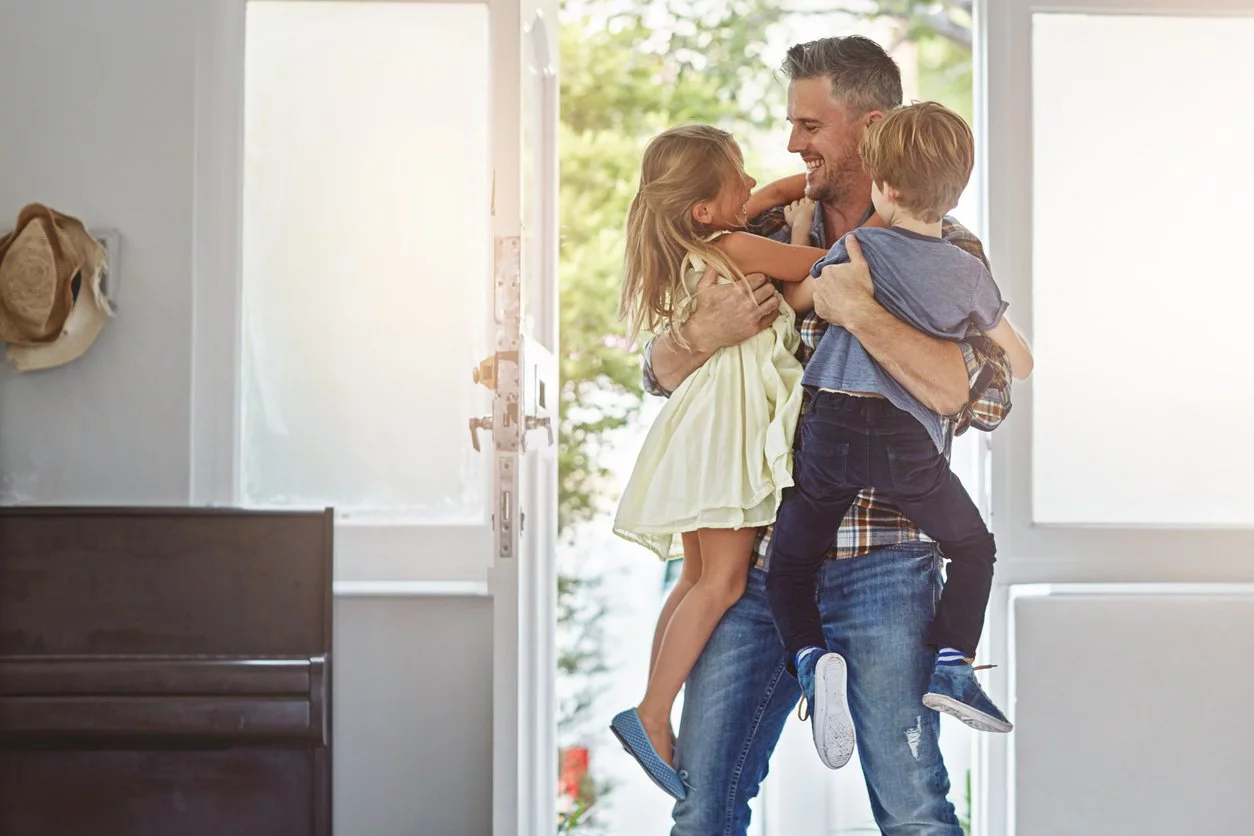 The divorce process is extremely difficult for anyone that's going through it. These hard times usually cause a person to react in ways that negatively affect the case. Be aware that before court proceedings the court will review and evaluate your behavior. The court will always behave accordingly. Ultimately, the court will decide what is in the best interest of the child. A father will get joint or sole custody when he is able to show the court that he is a fit parent. However, this is only true if it's consistent with the child's best interest. Here are some child custody tips for dads that can help you in your custody case.
Child Custody Tips for Dads: Make Sure to Pay Child Support Payments
A father that wants custody of a child needs to continue to make regular child support payments. Furthermore, if the father has an alternative arrangement with the child's mother he needs to maintain those records. It's in the best interest of the father to keep a letter of a written agreement of this arrangement. If a father is having difficulty with child support payments request to have the payments modified. Moreover, if a father is able to make payments he needs to make sure he has a good history of making payments. This will show the court that you've been dependable and responsible when it comes to your duties as a parent.
Child Custody Tips for Dads: Building a Strong Relationship
It's difficult when your child is not in your custody. However, when a child isn't in the father's custody, father's should make sure to check in on the child. A father needs to check on the status of their child. A father can also drop by the child's school and make himself known to the faculty and staff.
If your children want to be around you and appreciate you, the court will take that into consideration. Family courts interview the children about their relationships with each of their parents. Having your children on your side can help. A strong relationship with you kids could make them want to see you more often and the courts will factor that into their decision.
Child Custody Tips for Dads: Attend Functions
It's crucial for a father that wants to obtain custody of a child to attend things like school functions and social events. Showing the court that you are an active participant in your children's lives will help with your custody case. Coach their sports teams, show up for school plays, birthday parties, and other important events. A court will consider this attendance as evidence of a meaningful relationship.
Child Custody Tips for Dads: Accommodations
Every court will ask you about the accommodations in your home for your child. You want to have a place that is their own. Even if you live in a small place you should make a special place for your child. You should prepare for the inevitable questions from the judge about your housing plans for your child. It is important that the court sees that you are prepared for custody. One of the biggest steps in preparing for custody is the living arrangements for your child.
Child Custody Tips for Dads: Have a Plan
The courts will want to hear what your plans are for your child. Preparing a plan beforehand will increase your odds of winning custody. You should prepare for all of the possible questions that a judge will ask you. The court will most likely ask about living accommodations, the child's education, as well as after-school activities. It is also important to prepare for financial questions. The court will make sure that your finances are in order and you are able to support a child.
Child Custody Tips for Dads: Be Respectful
Make sure that you are respectful and polite during all court proceedings. The impression that you make on the court could help your case. Furthermore, you should always be respectful to the mother of your child. During or after a messy divorce being respectful can be difficult but it is imperative. Bite your tongue and keep your comments to yourself because it could be the difference in your case. Also, you should not talk to your child about their mother. Remember that kids repeat almost everything they hear and if they do it at the wrong time it could be bad for your case.
Susan Perkins Can Help
If you are struggling to get custody of your child contact Susan Perkins today. Attorney Perkins has years of experience dealing with child custody cases. Hiring the right child custody attorney could make all of the difference in your case.