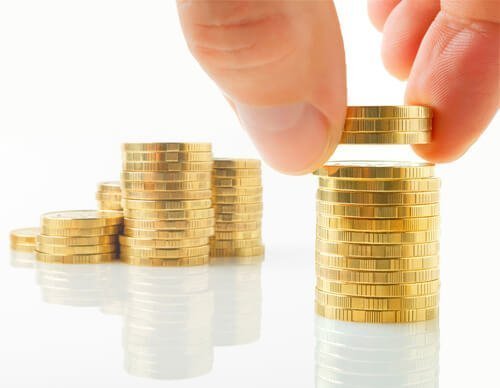 Ending a marriage can be a bitter, sad, and deeply emotional process. But in addition to all the heavy feelings that divorce brings up, there are serious and significant financial decisions to work through. The way that assets are divided up affects both parties, and children too, in major ways with a years-long impact. That is why many people choose to work with an asset division attorney.
No matter what your attitude to divorce is, there is no denying that it's one of the most important events in a person's life. You will not want to start and try to complete the process without having any and every resource at your disposal. If you do, the outcome of your divorce could work against you in ways you never expected and can't live with. An asset division attorney could be the counsel you need to put your interests and agendas front and center.
How Does Asset Division Work?
It is not an exaggeration to say that the process is different for every single couple. Assets are difficult to define and just as difficult to appraise. And amid the acrimony of a divorce, the division of those assets can be a confusing and bitter process.
Rhode Island is classified as an "equitable division" state. Do not make the mistake of thinking this means things will be split fifty-fifty, however. The equitable in the title means "fair". An asset division attorney can help you understand this distinction in depth, but essentially the courts will determine what assets are fair and reasonable for each spouse to be awarded. They will base their decision on the following factors:
How long the marriage lasted
How each party conducted themselves during the marriage
The amount of income each spouse is in possession of, and the sources of income they independently have to rely on
The current occupation and future employability of each spouse
The contribution that each spouse made to the accumulation, preservation, and appreciation of any assets that were acquired during the marriage
The needs of the custodial parent to retain possession of a marital home or other household property in order to protect or preserve the best interests of the child
The behavior of either party to devalue of dissipate any assets in advance of the divorce
After considering each one of these factors, as well as the arguments of an asset division attorney representing one or both spouses, the court will make a ruling on how assets will be divided up. The impact of this decision cannot be overstated. Things could swing deeply into your favor, or leave you with far fewer means than you are accustomed to living with. If you are unwilling to gamble, the smart strategy is to work with an asset division attorney.
Why Hire an Asset Division Attorney?
It is a common misconception that your divorce attorney can handle every aspect of your divorce. In fact, the average divorce attorney only handles the outlines. They may be unable or unwilling to provide you with effective legal services when you need to navigate some of the more complex and high-stakes aspects of the divorce process. When so much is on the line, you will not want to rely on someone who cannot provide you with effective and informed legal counsel. Similarly, you will not want to try and represent yourself. Here are just some some of the things you will want to rely specifically on an asset division attorney for:
Helping you determine all the assets involved and their true value
Assisting you when trying to split up complicated assets like shared real estate or overlapping business interests
Creating a persuasive argument on behalf of your interests
Countering the arguments and claims of your spouse's attorney
Handling the processes and procedure involved with asset division
Navigating the negotiating process with tenacity and commitment
Doing whatever it takes to get you the assets you want, need, and deserve.
In short, you hire an asset division attorney to provide you with the help you need when it matters most. Whether you plan to aggressively pursue assets, or reach an equitable and harmonious settlement, an asset division attorney can guide your efforts towards the outcome you desire.
There is never a bad time to get in touch with an asset division attorney. And the sooner you do, the better off you are likely to be. Whether you are certain you need an asset division attorney or just looking for answers and advice, you are welcome to contact the Susan T. Perkins Attorney at Law. I am an experienced asset division attorney with a deep empathy for the clients I serve. When you are ready to have a conversation, call my firm at (401) 226-0126.