Rhode Island DUI & Criminal Defense Attorney and Family Law Expert with offices in Providence and Newport, RI.
Attorney Susan Perkins is licensed to practice law in Rhode Island, Massachusetts and Connecticut.
RI Criminal Defense Lawyer Susan T. Perkins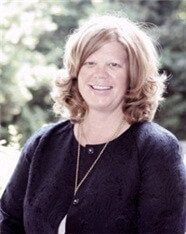 If you have been arrested or accused of a crime you know that it can be a difficult experience. You may be frightened; your family may worry about you, and often you may feel that there is nothing that you can do about the situation. It is important to remember that you cannot let one simple mistake ruin your life. Whether it is a pure accusation or you have simply made a mistake having the assistance of a qualified experienced RI Criminal Defense Lawyer can make everything a little bit easier. With proper legal counsel you will be able to know that you are going to entering the situation with a strong defense. This will give you the best chance of erasing the mistake that you may have made.
RI Criminal Defense Lawyer Susan T. Perkins has over seventeen years of experience. She has worked with hundreds of clients to get them the results they need in their RI criminal defense cases. Becuase of her dedication to her clients she has been recognized nationally as one of the top attorneys in client satisfaction. If you need a RI Criminal Defense Lawyer, you are in the right place.
With previous experience as a Special Assistant Attorney General RI Criminal Defense Lawyer Susan T. Perkins knows the techniques that prosecutors use to trip you up. RI Criminal Defense Lawyer Susan T. Perkins will develop a technical strategy to make sure that you are completely prepared when you get into the courtroom. Attorney Perkins help does not end when you get your verdict. From assistance with appeals, to making sure that all of your paperwork is taken care of you are covered. When you hire RI Criminal Defense Lawyer Susan T. Perkins you can be confident of the best possible outcome. No case is too simple or complex. Attorney Perkins wants to get you the best possible result for your case.
Latest Legal News
Gay rights have come leaps and bounds over the last couple decades, but one are that lags behind is adoption. Adopting a child is by no means an easy process even for heterosexual couples, but same sex couple adoption can be a nightmare. Without help, gay couples are unable to have children. Many gay couples…
Gay Rights History in America History typically censors the LGBT community; in fact, it's the only history not taught at home, in public schools, or in religious communities. However, stories of struggle and perseverance always find a voice. In the 20th and 21st centuries, Americans saw several landmark cases and free-thinking revolutionaries that changed the…
Breast and Skin Cancer Awareness
RI Criminal Defense Lawyer Susan T. Perkins is a supporter of the fight against breast cancer.
While Susan T. Perkins dedicates her time and energy to her clients, she has dedicated her practice to support the fight against breast cancer. One of Susan's greatest mentors was diagnosed with advanced stage breast cancer. Susan's law practice work is in memory of her mentor – Susan Wellin.