Breast Cancer Awareness
Susan T. Perkins is dedicated supporter of the fight against breast cancer
While Susan T. Perkins dedicates her time and energy to her clients, she has dedicated her practice to support the fight against breast cancer. One of Susan's greatest mentors was diagnosed with advanced stage breast cancer. Susan has dedicated her practice in memory of her mentor – Susan Wellin.
In the early phases of the pink movement, Susan decided to make all of her business cards pink. Since then, Susan has continued to adopt the color pink into her practice and now has everything from pink letterhead and pink pens to custom pink candy and even a pink vehicle.
Skin Cancer Awareness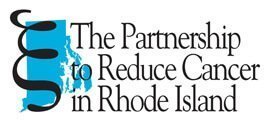 Additionally, Susan T. Perkins is dedicated supporter of the fight against skin cancer
Did you know skin cancer is the most common form of cancer in the United States? It's also preventable. That's why Susan T. Perkins has teamed up with the Rhode Island Department of Health and the Comprehensive Cancer Center at Rhode Island Hospital to spread the word on skin cancer prevention and detection.
Together, we launched the "Sun Smarts" campaign, offering free skin cancer screenings at local beaches around the state this summer. Our goal is to help catch cases of skin cancer in their earliest, most treatable stages and educate the public about effective sun protection.
For more information and a schedule for free screenings, check out:
http://www.scribd.com/doc/232893671/Schedule-for-Skin-Cancer-Screenings-at-RI-Beaches-2014