About Susan T. Perkins, Attorney at Law
SUSAN T. PERKINS, ESQUIRE
"You never really understand a person until you consider things from his point of view."
-Atticus Finch,
To Kill a Mockingbird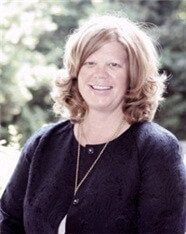 Susan T. Perkins, local attorney specializing in divorce, family law, DUIs, criminal defense and legal issues affecting the LGBT community, was admitted to the Massachusetts Bar Association in 1997 and the Rhode Island and Connecticut Bar Associations in 1998. She also was admitted to the United States District Court, District of Rhode Island in 1999 and the United States District Court, District of Massachusetts in 2004.
In 1997, Susan graduated from Rhode Island's Roger Williams University School of Law with a Juris Doctor degree. Previously, she attended Bryant College and accomplished her Bachelors of Art and Sciences Degree in Finance. From 1999 through January, 2003, Attorney Perkins served the State of Rhode Island as a Special Assistant Attorney General in the Criminal Division, where she was responsible for the prosecution of hundreds of felony and misdemeanor cases. She also conducted numerous felony jury trials while in her tenure at the Attorney General's office, and carried out several trials in the Superior and District Courts, as well as pretrial conferences, plea negotiations and sentence recommendations. Her past experience as a prosecutor only enhances her strengths as a criminal defense attorney in the present day.
Attorney Perkins's talents are best exemplified in her Connecticut, Massachusetts and Rhode Island Superior Court and Family Court matters. She handles many cases pertaining to criminal and family court law and miscellaneous issues which arise from time to time. She also represents clients before the Rhode Island Traffic Tribunal, Rhode Island Department of Labor and Training, as well as other agencies.
Susan T. Perkins is also presently acting as a Bail Commissioner in Newport County, is the Vice Chair of the Newport Democratic City Committee and is on the Board of Directors of the Newport County Community Mental Health Center. She is also a member of the Rhode Island State Employee Personnel Board of Appeals. She has also been awarded the 2014 Client Satisfaction Award by the American Institute of Family Law Attorneys™.
Attorney Perkins, having handled hundreds of Rhode Island Family Law and Rhode Island Criminal Law cases in the past decade, is able to efficiently represent her clients with knowledge, compassion and dignity. She works tirelessly to ensure successful outcomes and evokes strong feelings of comfort and confidence in her work from her clients.