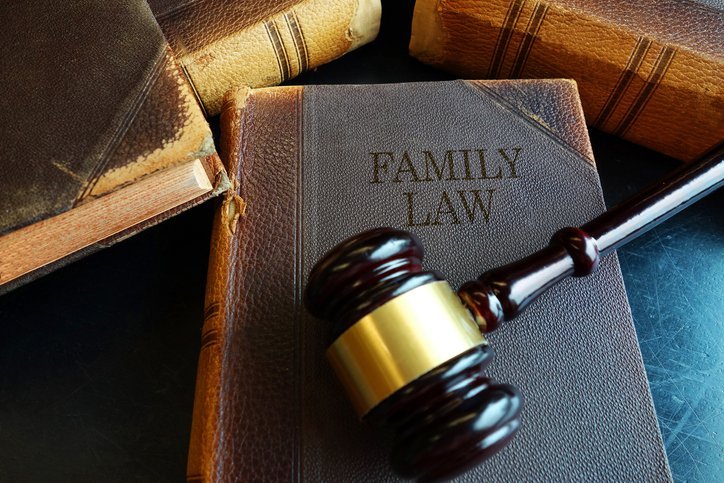 There are a variety of different services that a family law attorney can offer. While most people assume that a Rhode Island family law attorney only handles divorce cases, they actually deal with a plethora of issues. Most people will hope they never have to hire a family law attorney. However, they're not only there to support you during a family conflict, but they can also help to protect you from legal battles as well. It's important to understand all of the different services that a Rhode Island Family law attorney can provide. In this article, you'll find a brief summary of each of the reasons why you might need a family law attorney.
Prenuptial Agreements
If you're about to get married, it's strongly advised to seek out a Rhode Island family law attorney to form a prenuptial agreement. While some believe that prenuptial agreements are only for wealthy people with valuable assets, more and more people of all socioeconomic levels will choose to have a prenuptial agreement. A family law attorney can help you to formulate the terms and conditions of a potential separation and help to protect your financial future.
Divorce
When a couple decides to end a marriage, each spouse will need a family law attorney to assist them through the divorce process. Rhode Island is a state in which you are permitted to allege fault (adultery, cruelty, or abandonment). Regardless if the divorce is highly contested and messy, or completely amicable, you'll need a Rhode Island family law attorney to support you through the process.
Annulments
An annulment is like a divorce, but the marriage is dissolved as if it never happened. In order to obtain an annulment, you have to prove that your marriage shouldn't have existed in the first place. For instance, in cases of fraud, incest, bigamy, or marriage by force, you qualify for an annulment. Annulments will usually involve religion in some way since you're also dissolving the marriage in the eyes of the church as well.
Alimony
When you divorce, you may be required to pay your ex-spouse alimony. Alimony is the payment(s) that one spouse pays to the other spouse after the divorce is finalized. Alimony can come in a variety of forms, such as permanent, rehabilitative, reimbursement, or temporary. The terms of your alimony payments will depend on if you have a prenuptial agreement and the level of financial dependency of your spouse. If you're about to divorce and concerned about potential alimony payments, it's important to have a Rhode Island family law attorney at your side.
Child Custody
Of course, if a divorce is pending and there are children involved, then a family law attorney can help create the terms and conditions of your child custody. Parents will have to decide how their children will spend their time. As well as vacations, weekends, holidays, and where their permanent residence should be. Family law courts will always urge parents to reach a compromise when it comes to sharing time with their children. Parents can work with a mediator to help them reach an agreement for shared custody. Mediation is often recommended by most family law attorneys. If there's a high level of conflict between the divorcing parents, the child custody case might have to go to trial. A judge will ultimately determine the conditions of the custody. Having proper representation from a family law attorney is absolutely necessary in cases that go to trial.
Child Support Payments
In addition, a Rhode Island family law attorney can assist you if there are issues with child support payments. During the child custody hearing, the amount of child support will be determined. If parents can't agree on the amount of child support that should be paid, a judge will set the amount for them. In cases of where the noncustodial parent refuses to pay or consistently misses payments, a family law attorney can help.
Adoption
Besides marriage and divorce issues, a Rhode Island family law attorney can also handle adoption cases. If you're considering an agency adoption, private adoption, or international adoption, a family law attorney can offer extensive legal assistance. The adoption process is well-known for being long, arduous, and expensive. It's important to work closely with a family law attorney to assure you that the adoption is handled legally.
If You Need a Rhode Island Family Law Attorney
If you or someone in your family is going through any of the issues mentioned above, don't hesitate to contact a trusted family law attorney. Family law attorneys are equipped with the legal knowledge and communication skills to get you and your family through difficult times. They understand how important it is to navigate through legal issues with empathy and an open mind. Contact a Rhode Island family law attorney today to learn more about what they can do for you.